Drive From Wheelchair
This type of conversion is for independent access and use of a vehicle.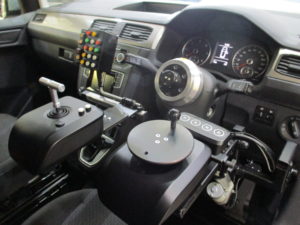 The conversion enables the wheelchair occupant to access the vehicle via a powered ramp or hydraulic lift by means of a remote control and drive the vehicle from the wheelchair through strategically placed adaptations, commonly of a complex nature.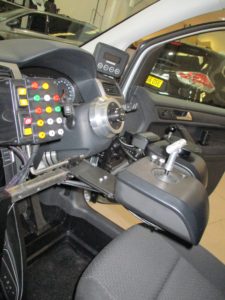 Common vehicles used for this type of application are Chrysler Voyager, Mercedes Sprinter, VW Shuttle, Mercedes Vito and Renault (SIRUS) Kangoo.
Contact us
to arrange for a full consultation or just ask for our advice.
To arrange for a full consultation or just ask for our advice:
Contact us