Space Drive II
Space Drive II is a system that is unrivalled in the world – a real breakthrough.  It allows persons with low residual strength, a large girth, minimum movement capabilities and even those without limbs to safely drive a car.
With Space Drive II, you activate the brake, accelerator and steering wheel (and of course all the other functions) using driving aids controlled by microprocessors.
These transmit the signals in nanoseconds to two servo motors for the brake and accelerator and two others for steering ("Drive by Wire Technology")
Acceleration / Braking Lever (2 Way)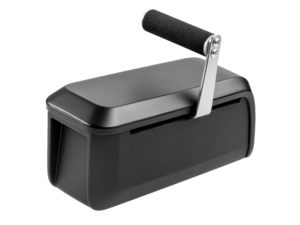 The Accelerator/brake slider operating element directly controls the accelerator and braking actuator motor.
The movement of the accelerator/ brake slider towards the accelerator or brake signal is implements by the respective accelerator / brake motor
Slide the slider in the desired direction and the vehicle with execute the command.
Accelerator / Brake and Steering Joystick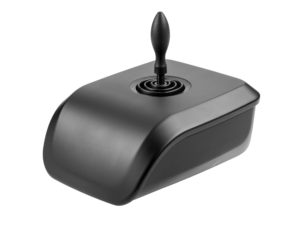 The accelerator/brake and steering joystick operating element separately controls the respective actuator motors.
The movements of the joystick are converted into steering signals on the one hand and into accelerator and brake signals on the other hand.
Move the joystick in the desired direction: –
Braking – the vehicle reduces driving speed and finally come to a standstill
The running wheels turn to the right (follow a right bend / turn)
Accelerating – The vehicle drives and picks up speed
The running wheels turn to the left (follow a right bend / turn)
Mini Steering Wheel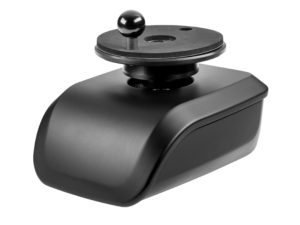 The Mini Steering Wheel has a diameter of approx. 120mm and allows for a very comfortable operation of the vehicle.  The movement of the mini steering wheel is converted to a steering signal and executed by the steering actuator motor.
The operation and function is modelled on an original vehicle steering wheel.
Rotary movements to the right will move the vehicle to the right and vice versa if turned to the left
The Mini Steering wheel may be equipped with a variety of different orthopaedic extensions, depending on the level and type of disability e.g.
Rotational Steering Device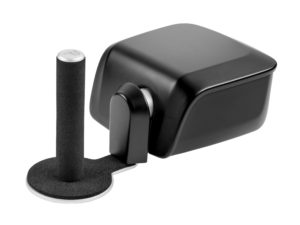 The Rotational Steering unit makes driving the vehicle comfortable.  The movement of the rotational steering unit is converted to a digital steering signal and executed by the steering actuator.
Reset force can be adjusted mechanically via a screw without replacing the spring.
Angle of rotation can be reduced
Contact us
to arrange for a full consultation or just ask for our advice.
To arrange for a full consultation or just ask for our advice:
Contact us